Smart Business Phone System
Do you wish to sound like a big business at a reasonable and affordable price? Cebod Telecom offers best VOIP phone service for your company.
Easy Phone Installation
Easy Online Management
Easy All- Inclusive Features 
Easy on Pocket
Larger Presence for your Business 
Complete Business Phone System:  

Phone Service, Internet, Support, Management
Sign Up Today
 Cebod Telecom  VOIP Phone Service is 

r
eliable, affordable, flexible and very economical

. 

Once connected to internet, easy management begins. 

Our dedicated team is always available to answer any questions.
---
Our all VoIP-compatible phones arrive preconfigured.  Plug VoIP phones to the high speed internet connection and access all the features. Since the phone system is in the Cloud, there's no expensive hardware to purchase or maintain. All updates and new features appear automatically.
Online Account Management
Log into your web account and set up extensions, departments, call forwarding, ring groups , IVR and all other call management features. Central management of phones for multiple offices in different locations with one online account.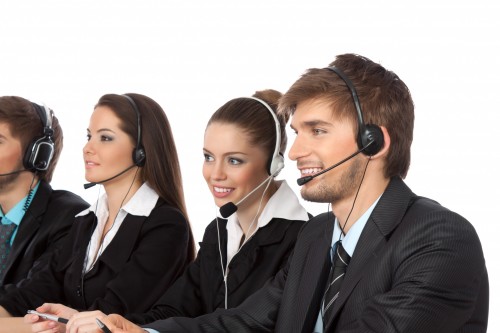 Our office phone system empowers your business with
enterprise level voice
traditional and electronic Fax
call forwarding
3-way conference
sequential calling
rollover calls
business PBX features and enhanced user experience.
There are endless possibilities and ways of using these phone features. The wide range of features at no extra cost promotes business to grow exponentially without ever investing again in a  complete new phone system. All upgrades are handled automatically. Technically support is provided at each and every step.
The simple plug and play phone system can be set up in few clicks. With virtual PBX the incoming calls are answered by the automated IVR and caller is directed to the desired department or person. For example, Press 1 for sales, Press for 2 for support etc. The caller can also use dial by name directory or enter the extension of the person needed. An additional benefit of PBX phone systems is the ability to connect internally. Employees can use the preconfigured VOIP phones to dial other office extensions without using an outside line. The possibilities are endless.
All-inclusive PBX Features
Customized Greetings
Have callers hear "Thank you for calling!", "Welcome to our company" every time they call. Get creative and record your desired greetings, message or use generic automated message to welcome customers or to keep clients informed while waiting in between transferring or forwarding a call. We do offer different recording services as needed.
Set Extensions for Departments and Employees
Create and customize phone line extensions to route your calls to any receivers.Press 1 for Sales, 2 for Support, 3 for Name Directory". Business management truly becomes easy. There is no limitations on number of user extensions set on a given phone line.
Local and Toll Free Numbers
Give your business a local or a national presence. Connect with your team, regardless of their location. Each phone line comes with one local or toll free number. If needed, you can even keep your existing phone number while using Cebod Telecom business phone system. No downtime for porting in phone numbers and completely free of charge.
Freedom from managing a complex phone system.
Cloud Phone Services is Present and Future of Business Interaction and Growth.