3-Way Calling
Add or drop participant to a phone conversation.
3-Way Calling
3-way calling is a phone feature that allows you to add a third person to an existing phone call, creating a three-way conversation. This feature can be useful for a variety of situations, such as business conference calls, family discussions, or coordinating plans with friends.
To use 3-way calling, you typically start by calling the first person you want to speak with. Once you are connected, you can then place the first call on hold and call the second person. Finally, you can merge the two calls into a three-way conference call by pressing a button on your phone.
During a three-way call, all three parties can speak and hear each other, allowing for a collaborative or conversational exchange. Some phone systems may also include additional features, such as the ability to mute or un-mute individual callers, transfer calls to other parties, or record the conversation.
3-way calling is a standard feature on most modern phones and can be used with both landline and mobile phones. However, it is important to note that some mobile phone plans may charge an additional fee for using 3-way calling, so it is important to check with your phone provider to understand any potential costs.
Benefits of 3 way calling
We're Here To Help 24 / 7
Give us a call at 800-839-3817
Get A Free Quote!
One solution for business phone service, voip phones, SMS, and call center platform.
Download PDF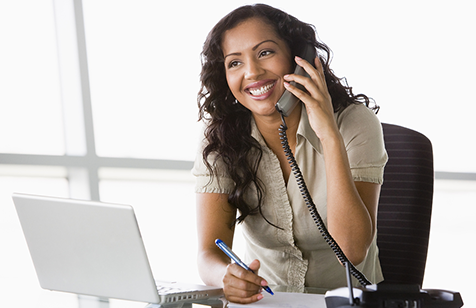 Get In Touch
Get all basic and premium features with every phone line.