In an age where business can maximize its profitability through online services, why use that old, clunky fax machine?
No new equipment to buy, No costly upgrade fees
Electronic fax saves time by allowing you to send and receive documents all at the same time
No dedicated fax line required
Save money on paper, fax cartridge, toner and repair by using Internet phone fax
Send and receive faxes without waiting for the fax to be printed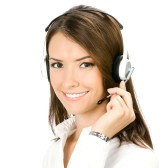 5 benefits of switching to an e-Fax service versus staying with a traditional fax.
Why Electronic Fax is Better: –
Saves You Money:-
Not only does electronic fax reduce the amount of money your office spends on paper, you also eliminate the cost of spending money on a dedicated fax line and maintenance. There is no new equipment to buy, no costly upgrade fees, and you save on manpower. No more is time wasted standing in front of a fax machine sending or receiving documents!  No extra charge for e-faxing, simply included with your phone service contract.
Send and Receive Documents Anywhere, Day or Night:-
With E-fax, you can send and receive important documents anywhere you can access your email. There are no restrictions when or where you can send or view documents as long as you have access to a computer or mobile device. Send documents when you need to – whether in the office, at home, at a local coffee shop, anywhere!
Multiple Faxes Sent and Received:-
Save on manpower by not having to spend time standing and waiting in front of your traditional fax machine. There is no time wasted waiting on documentation to come through, and no busy signal for you or a client to wait on while attempting to send a fax. Documents are delivered to you complete and ready to use all with one click.
Free and Secure Storage:-
All of your documentation can be virtually stored in one place at no additional cost, giving you full and easy access to them when and where you need them. In addition, all electronic faxes are password protected, preventing unwanted eyes from prying into confidential information. Online fax servers encrypt every transmission you send or receive.
Always Know When You Get a Fax:-
Electronic fax allows you and your business colleagues to receive free notifications via email when a document is electronically received. You'll always know whether or not a fax came through!
VoIP has become preferred choice by enterprises small and big for their communication platform....
We're Here To Help 24 / 7
Give us a call at 800-839-3817
Get A Free Quote
One stop shop for all communication need. Take your business to the next level with Cebod Telecom business phone system.