One Business Phone System for Multiple Locations
Bring all office locations together under a single VoIP Cloud Based Phone System. A Cost-effective, Reliable, and Secure Business Solution for your various office location.
 Bring All offices under one invoice and mangement
Create a smooth, seamless experience for your customers,  and employees irrespective of geography.
Flexible
Our comprehensive VoIP phone system is a smart, cost-effective, and efficient solution for any business that has multiple locations. Conduct business anywhere, anytime using a laptop or a smartphone.
Reliable
cut monthly telecom expenses by up to 80%. and easily manage multiple offices under one account and one invoice. Information is secured and available at all times even in situations of a power outage or disruption in services.
Scalable
You can easily adjust business phone serviceaccording to the needs of your business. In a few clicks add/subtract phone lines and phone numbers
Pay Per line, Not Per User
Business with 20 employees may require 10 phone lines as compared to paying for a dedicated phone line for each employee.
Cebod Telecom is the ideal business phone system solution, enabling clients to effortlessly and successfully collaborate from anywhere in the world – creating lasting, rewarding relationships with clients, partners, and team members.
Unlimited Extensions & Support
Reaching team members in another office is the same as reaching one in the same location or building. Unlimited extensions between offices saves time and money, increasing work efficiency. Phone system is skillfully managed 24×7 by Cebod Telecom team Central management.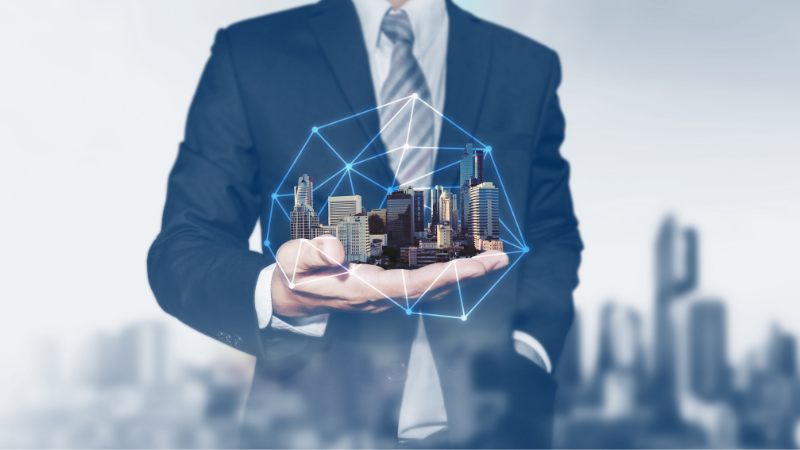 Plans and Pricing
Pay for certain number of phone lines required, not for every user in the company. Receive premium features with every phone plan and support for one or multiple business locations.
37+ Phone Lines

Business Phone Service Plan
10-36 Phone Lines

Business Phone Service Plan
Enterprise Plan
per user/ mo
2-9 Phone Lines

Business Phone Service Plan
All-Inclusive PBX Features
Get all basic and advanced business phone service features with
every phone line.
Phone Directory
Share one common phone directory between different office locations.
Voicemail To Email
Send voice mails and e-fax between offices using phone extensions with customizable menu.
Auto Attendant
Virtual receptionist welcomes clients with custom greetings and directs them to the right person in specific office location.
Time Based Routing
All calls can be routed to various office locations and personal mobile phones based on time and day.
Cebod Telecom App
Stay connected with your office, employees, customers directly using the App in your mobile phone.
Custom Greetings
Choose the default business phone system greeting or customize your office phone with personal greetings, messages, music or information.
Frequently Asked Questions
Tired of paying per phone line? Does your business need unified communications but can't find the right answer?Our low cost phone service for with all basic and advanced features is the answer.
What is the cost difference between onsite and hosted phone system?
Onsite PBX comes with both visible and hidden costs. The hardware and phones are visible expenses but PBX licensing, setting, implementation etc. are some of other costs which indirectly increases TCO (Total cost of ownership) then what is expected in the first place. On average, a company can save up to 80% or more by switching to cloud.
How will cloud based services help me connect different offices?
With on-site phone system, business exchange lines such as MPLS, PSTN are required to establish communications between two sites, or among multiple sites and requires hiring of technical staff for each office location. Our multiple office business phone system takes away this burden off your shoulders and provides seamless communications between offices. We manage and maintain your phone system by hosting it within our remote data center.  
Learn More
Need a reliable business phone system for multiple offices?
Our office phone system is right for you! Your clients will call one desired local or toll free phone number to reach your business and can be directed to sales team in Los Angeles, support in New York or after hours calls in India. Manage all phone lines under one online account and one invoice.
Does subscribing to Cebod Telecom business phone service require changing phone numbers?
No! You are not required to change existing phone numbers. We can port your existing toll-free or local phone numbers from another service provider to Cebod Telecom, free of charge without any delay or downtime.
What phone features come with multiple office business phone system?
Our business phone service empowers your office with the best enterprise level voice, shared lines, 3-way conference, sequential calling, rollover calls, cloud phone features, business PBX features and enhanced user experience. There are endless possibilities and ways of using 40+ all-inclusive PBX features. The wide range of phone service options at no extra cost allows a business to grow exponentially without ever investing again in a completely new phone system
What kind of internet is needed for using office phone system?
Our phone service works with any strong bandwidth internet connection. Along with this phone service for small to mid- size companies, we also provide internet services throughout the USA. You can use your existing internet service to use with Cebod Telecom office business phone service.
How much does it cost to get all hosted PBX features?
We offer all basic and premium features for every new phone service line purchased with us. There is no hidden fee or extra cost for additional features or upgrades ever. You only pay for the business phone service lines and the rest all comes with it, irrespective of number of phone lines bought.
What expenses are associated with multiple office business phone system?
The costs associated with premise based phone system for each office is more than the initial capital expense of basic hardware and phone sets for all the offices. Some of the common costs are PBX hardware, initial licensing, maintenance, hardware, firmware and software upgrades, separate local and toll free numbers or Fax number.
"The customer service is very responsive, they are easily able to provide me with information to get up and running efficiently, and their pricing is great too! the website is so easy to manage compared to other providers. We are very happy with them at El Tigre Golf Seats!"
"I've dealt with a number of the top rated VOIP companies, and this one blows them away. First, it has the features and is more reasonably priced. I only have two people in my office, but I have nine phone locations. Why should I pay per phone location? When I get phone numbers
learn more
"
"After a year of horrible experience with Cox Communication we switched to Cebod Telecom and since then we've found out the everyday business life can be all smooth and pleasant too! And all with business class quality and reliable service from Cebod Telecom."
Get A Free Quote
Implementing a single phone system is one of the smartest things that your company can do, especially as you grow and expand into new locations. With one multiple office business phone system for all office locations, your company can run smoothly, improve the customer experience, and enjoy affordable, secure, and dependable service options.
1-800-839-3817