VoIP Business Phone Service
This is a technology that transforms your voice into a digital signal. It grants you access to make calls right from a computer, smartphone, a VoIP phone, or any other data-driven devices. In layman terms, it is a phone service delivered over the internet. This technology is called VoIP a cipher for Voice over Internet Protocol.
Answer to All Your Business Telecommunication Needs.
Unlimited User Extensions
Improve Time Management
Increase Productivity
Pay per line, not per user
High Call Quality
50 +Features
Provider of Best VoIP Services
Made for All Business Types
The VoIP phone service has revamped the old telephony system and is designed to provide reliable and limitless ability to each telecommunication need. Its features like the caller ID, online conferencing, SMS, and even faxing help big and small organizations having better communication and also aid their business dealings.
Ease of Installation- No installation can ever be easier, Cebod Telecom's VoIP service make your configuration simple and unique, designed to meet the communication demands of your organization. You can have your virtual phone service ready to go in little or no time.
Mobile and Flexible VoIP system- VoIP phone service influences the internet by granting you the opportunity to make calls, host and join conferences, send and receive fax and SMS from anywhere.
24/7 Customer Support-

Cebod Telecom has a distinct and award-winning customer support team ready to stand by you anytime any day. From the point of implementation to any point where technical support is needed. We provide consultation and best-practice recommendation services and not just solutions needed for any technical issues arising as regards your business.
Ease of Operation- With VoIP phone services you can conveniently work at home or from anywhere, by routing your calls to your VoIP supported phone automatically. When you connect to the internet, you can receive or make phone calls at ease.
VoIP Phone Service Vs Traditional Landlines
| | |
| --- | --- |
| VoIP Phone Service | Traditional LandLines |
| Low Setup and maintenance cost. Considering the fact that calls take place over the internet, you are only charged for number of phone lines rather than for call minutes or for extra phone service. | High setup and running costs. Needs multiple lines which can be expensive, costs can also run up due to added features like call transfer and queuing. |
| Gives room for comprehensive characteristics like an IVR programmed to auto-respond to customers, converts voice messages to email, forward calls automatically, and lots more. | Very limited. Offers little to nothing besides the basic features of voice calling and transferring alone. |
| Supports multimedia features like voice transmission | Does not support any form of multimedia whatsoever only the regular voice option. |
| Relatively easy and inexpensive to scale as your business grows | More phone sets and wired phone lines are needed in order to scale. |
| More than 50 additional features available at no added cost (call parking, call forwarding, call waiting, etc.) | Have limited options for add-ons, and literarily they cost more. |
| Offers free VoIP to VoIP local calls. Basic International and mobile calls charged at a nominal rate. | All calls are charged regardless. |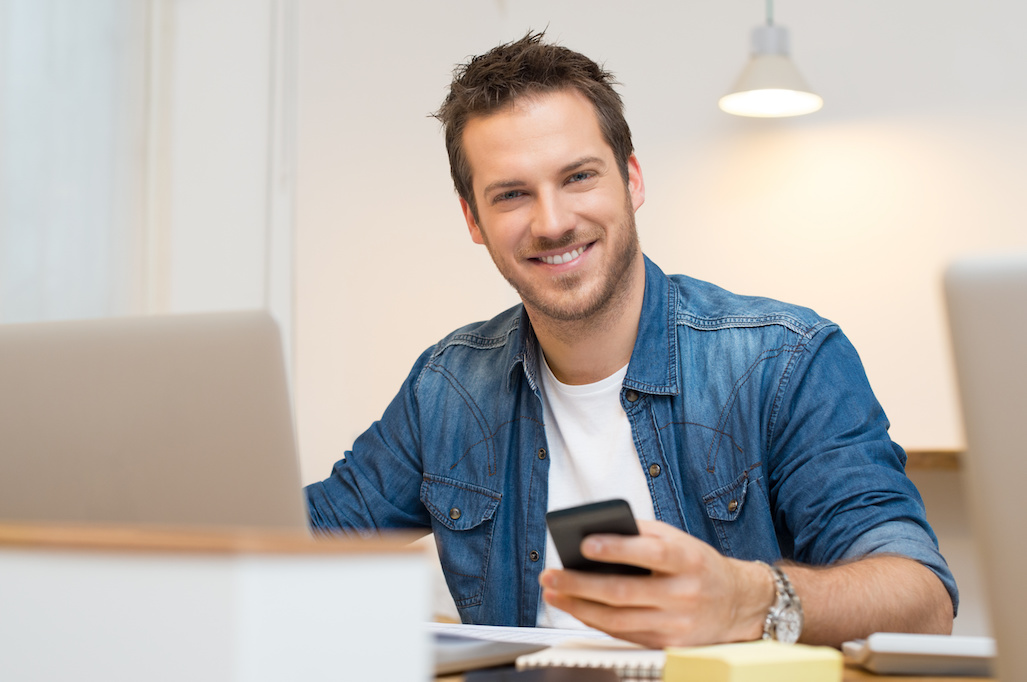 What You Can Expect from Cebod Telecom?
 50+ features with an entire plan that other service providers charge more for (like the benevolent toll-free calls and limitless user extensions).
To compliment it all, it is still the cheapest option you can find out there.
Pricing plans that are most suitable for all types and sizes of businesses.
Whether you are a small business or a large enterprise, you can rest assured as with Cebod Telecom you are getting the best price ever for your service.
Personalized Business Plans
Cebod Telecom provides VoIP services that are precise and also suit your financial plan.
All-inclusive virtual phone service features in one phone plan
Automated Assistance- VoIP comes with automated voice system allowing you to program answer for the common customer questions. It helps you attend customers even after working hours or extremely busy hours. Announcements like holidays, special deals, etc., can also be programmed to offer customers optimum service at all times.
Call Recording Service- VoIP for business allows you the luxury of recording calls, creating room for colleagues at work to playback important calls, which guarantees important message won't be missed. You also have the opportunity to review your call logs, to know exactly at what time of the day customers' call frequently, the duration of every call and other relevant information.
Customizable user experience-

VoIP gives users the freedom to personalize their interface, how they receive calls, how they identify callers, call forwarding to multiple phone numbers simultaneously, and also setting up notification for dropped calls, SMS, voicemail, and faxing online.
Frequently Asked Questions
Tired of paying per phone line? Does your business need unified communications but can't find the right answer?Our low cost phone service for with all basic and advanced features is the answer.
When can I start using small VoIP business phone service?
Once online registration process is completed, your account and phone number are activated immediately and you can start using the new small business phone service. The phones are shipped to you same day using ground shipping. You can decide to pay extra to expedite delivery of phones overnight.
What is a cloud based VOIP phone service for business?
A cloud VOIP Phone Service, as its name suggests, is an internet hosted in the cloud. No, it's not high above the skies, but being 'in the cloud' means the service is located in secure servers maintained by Cebod Telecom and accessible through the internet.
Need a reliable VoIP business phone system for multiple offices?
Our office phone system is right for you! Your clients will call one desired local or toll free phone number to reach your business and can be directed to sales team in Los Angeles, support in New York or after hours calls in India. Manage all phone lines under one online account and one invoice.
Does subscribing to Cebod Telecom VoIP business phone service require changing phone numbers?
No! You are not required to change existing phone numbers. We can port your existing toll-free or local phone numbers from another service provider to Cebod Telecom, free of charge without any delay or downtime.
What kind of internet is needed for using VoIP office phone system?
Our phone service works with any strong bandwidth internet connection. Along with this phone service for small to mid- size companies, we also provide internet services throughout the USA. You can use your existing internet service to use with Cebod Telecom office business phone service.
How VoIP Services are Better than Traditional Phone Lines For Your Business?
VoIP phone is a secure and reliable virtual phone system leveraging cloud PBX solutions. Besides the amazing quality voice calls, you also have access to online meetings, SMS, team messaging, and advance call management features that aid better communication in your organization.
Why is your Voip phone service cheaper?
We have cut the middle man and are sharing the profits with you, by providing cheap phone service with high call quality. Our sister company, DIDFORSALE  provides sip trunking and local/toll-free numbers to other wholesale dealers and companies. We thrive to provide the best VoIP business phone service cost for small businesses, without ever comprising on quality.
Do we need a PBX system?
The
VoIP phone service
being hosted in the cloud doesn't require installing any expensive equipment on your part. No hassle about having a burden of upgrades and upkeep.
Get A Free Quote
One stop shop for all communication need. Take your business to the next level with Cebod Telecom business phone system.