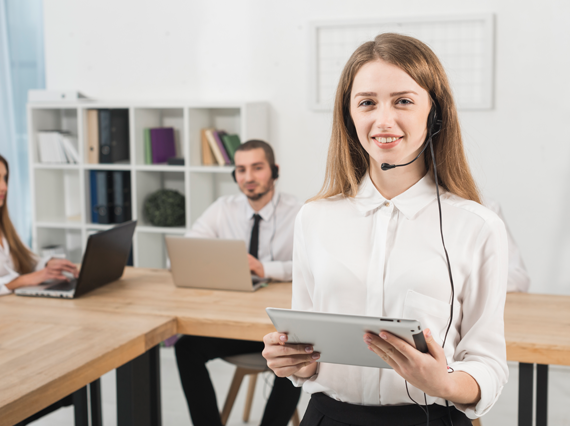 Get Instant Access to Education with VoIP Phone System
Voice over Internet Protocol (VoIP) refers to a communication technology in which voice, video, and data are transmitted over the internet rather than using a regular Public Switch Telephone Network (PSTN) Cebod Telecom is one of the leading service providers of VoIP phone services not just for businesses but for schools and colleges. Whether it's a public school, private school or facilities such as a library, Voip Phone service help administrators to manage their learning environment, assist teachers to ensure quality education is delivered to students while also providing the right information that nurtures the mind of these youngsters. It is easy to set up and reduce the cost of communication up to a great extent.
Features

Call Transfer
With this tool, calls can be transferred to a teacher's mobile number regardless of the teacher's location.

Call Forwarding
Allows students' incoming calls to be
forwarded to various members until the call is answered.

Announcements
Educational institutions can use this feature to announce school openings, closings, breaks, change in schedules, and other information they wish to relate to the students.

Call Recording
Calls can be recorded after which faculties can revisit for analysis, points of discussion, and gathering of information.

Team Collaboration
Schools can use this tool to form a
centralized management system; this can then be used for proper coordination of projects among team members.

Voice Mail
When students can't get through to their teacher, mentor, or administrators, they can simply leave a voicemail which will be emailed to the recipient as an audio file.

Ring Groups
Ring groups can be exploited by schools to effectively manage calls within a team or department. For instance, teams can set up a ring group strategy whereby a principal is called, then the vice principal, then the secretary, and so on.

Conference Bridge
With the call conferencing feature, students and project mentors with similar projects or assignments can have discussions using a 2-way call or a 3-way conference bridge. Also, school administrators can also use this medium to host parent-teacher meetings.

Call Queue
It allows calls to be routed to the right department. For instance, if a member of a faculty or department goes on leave, he or she can simply log out of the queue, this stops the person from receiving calls until they are back in school.

Music Hold
While callers wait for their calls to connect, they can listen to standardized music. Alternatively, streams can also be used examples of which includes special
recordings and radio stations.

Auto Attendant
Allow calls to be answered professionally with this system, after which a list of tone menu is called out with the different options for routing calls to various lines outlined. School administrators can choose to answer the call or direct the caller to the appropriate department via the caller input.

Intercom
Combine traditional intercom with VOIP to make important announcements directly from a desk phone.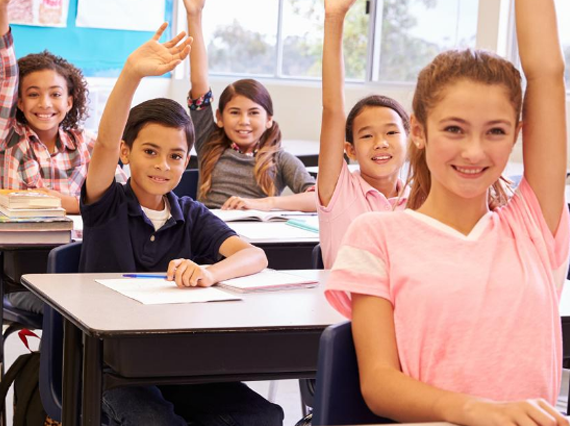 Why Choose Cebod Telecom
Cebod Telecom's best VoIP phone system for schools, campuses, and libraries is a cost-effective alternative to the traditional phone system.With combination of data and voice, it provides an excellent VoIP phone service that meets the demands of today's exerting communication needs. Students as well as educationists can seamlessly align their digital device using voice calls without necessarily being in the same location.
Improve the mobility, productivity and safety of students, parents and staff members using an efficient communication system such like VoIP.It helps you build a stronger relationship between students and teacher thereby making learning fun and productive.
Benefits of VoIP In Education System
Cebod Telecom offers schools, universities, and colleges an enriched feature that not only saves time but also streamlines communications, increases planning and productivity while also being cost-effective. Some of the benefits of this hosted VoIP solution include:

Improved Communication
Cebod Telecom allows you to connect an entire system using its IT-based school communication feature. Hence, collaborative tools such as voice conferencing which supports intra-district planning can then be used. This helps to improve the right allocation of resources while providing a unified platform where teachers and students can work together. Cebod Telecom supports all forms of data-connected devices.

Give More Value for Less Money
The use of Cebod Telecom is not limited to size or capacity as it's suitable for schools of all sizes and levels. It's a more cost-effective alternative to the outdated PSTN network. It synchronizes data and voice into a single network and eliminates the need to pay per user.
Our plans are based on total number of lines required i.e. 20 users can work with 10-15 phones. So, no need to pay extra whenever a user joins in. It enables campuses and schools to share its services at a more reduced cost.
Supports A Safety Conscious Environment
In cases of emergency, phone systems with VoIP can be used to instantly communicate with parents and students, this can be done via calls or messages. That's not all, it also supports E-911 also known as advanced 911, this helps to pinpoint the caller's exact location. This feature comes in handy in big colleges and high schools where students may be scattered across various buildings.
All you need do is sign up with Cebod Telecom. Cebod Telecom guarantees a comprehensive solution on all your cloud-based business communications that will revamp and improve the educational sector.
Signup For Free One Month Trail
Plans and Pricing
Pay for certain number of phone lines required, not for every user in the company. Receive premium features with every phone plan and support for one or multiple business locations.