Phone System for Real Estate Offices, Property Managers and Realtors
 The real estate market never sleeps, why should your Phone System. Upgrade to Cebod Telecom's Business Phone Services for office to meet dynamic market needs.
One Phone System for Realtors 
Using a single phone line, you can direct the calls to several phones in the same location. Best way to direct large volumes of calls. No wait time for the callers as all incoming calls are handled at the same time. Assign ring groups and let the calls be handled easily.
Track incoming calls to follow-up with prospective clients who don't leave messages. See who called to inquire about properties. Call back clients every time and provide best quality service in the town.
Cebod Telecom business phone service allows you to send and receive SMS/MMS  on your business phone number while keeping your personal number hidden. Use your business phone number to confirm appointments, send updates, or communicate with colleagues.
Professional image of your real estate business using toll free number 800, 877, 888, 844, 855 and 866 that serves as a single point of contact for multiple offices
Real estate office require features such as call forwarding, call transfer to agents specializing or listed in specific geographical areas. This gives ability to evenly distribute calls among the agents in the office.
Use of softphone and iPhone / Android apps empowers the real estate brokers to contact businesses, make calls, send sms, conduct conference calls, share files and start video calls.
All-Inclusive PBX Features
Get all basic and advanced business phone service features
with every phone line.
Phone Directory
Share one common phone directory between different office locations.
Voicemail To Email
Send voice mails and e-fax between offices using phone extensions with customizable menu.
Auto Attendant
Virtual receptionist welcomes clients with custom greetings and directs them to the right person in specific office location.
Time Based Routing
All calls can be routed to various office locations and personal mobile phones based on time and day.
Cebod Telecom App
Stay connected with your office, employees, customers directly using the App in your mobile phone.
Custom Greetings
Choose the default business phone system greeting or customize your office phone with personal greetings, messages, music or information.
Business Phone System in Your Pocket
Cebod Telecom Business Phone System comes with all basic and premium features at no extra cost
Create custom extensions for every single employee and realty agent working for your office at no extra charge
Configure informational extensions to provide prospective clients with property listings, agents in charge, directions to properties.
We offer adaptable and customizable phone service package. Add extra extensions or additional services, with few clicks.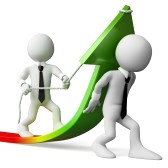 Cut monthly telecom expenses by up to 60%
Unlimited US & Canada calling
Easily manage multiple real estate offices under one account and one invoice
Free in network calls
Buy phone lines based on usage
No hardware to buy
You Manage Properties, We Manage Your Phones
Realtors, Property Managers and Real Estate companies can maximize their customer service through incorporation of latest technology.
Business phone system from Cebod Telecom offers communication solutions for building long term relationships with new and existing valued clients.
Whether you are a solo agent or a real estate office of 25+ partners, your business will flourish when you choose Cebod Telecom business phone service.
Real estate is an industry where timing and details can make or break a crucial deal. It's important to have a reliable phone system that is fully mobile and easy to use.
Pay per line, not per user
Business with 20 employees may require 10 phone lines as compared to paying for dedicated phone line for each employee.
Cebod Telecom is the ideal business phone system solution, enabling clients to effortlessly and successfully collaborate from anywhere in the world – creating lasting, rewarding relationships with clients, partners, and team members.
Plans and Pricing For Real Estate
Pay for certain number of phone lines required, not for every user in the company. Receive premium features with every phone plan and support for one or multiple business locations.
37+ Phone Lines

Business Phone Service Plan
10-36 Phone Lines

Business Phone Service Plan
2-9 Phone Lines

Business Phone Service Plan
What We Do Best
Some of the testimonials which can help you understand our commitment to our customers.
We had never before experienced such a service. We are now on a yearly contract and will renew our commitment for a longer period when current contract expires. CEBOD is a trusted and valued partner providing us with exceptional service at an unbeatable price point.
Never experienced a better cistomer service from ANY other company. Sam, Ashish, and Kunal are simply the best at resolving issues that inevitably will come up when you switch to a new VOIP company. They spent probably more than 4 hours with me on the phone in 2 days , setting everything up,and coming ip with solutions to every request I've made. Great guys and awesome businessmen. I'm recommending them to everyone.
CEBOD Telecom, offered complete solution for our phone system, at a competitive price. For less than the price that we were paying just for the local phone service, they offered us with a full-hosted PBX plus phone service. Thank you Cebod Telecom for excellent phone service and support at every step.
Cebod Telecom Cloud VOIP Phone System offers the best unified communication solution unifying features such as ring groups, conference, 3-way calling, free in network calls, fax, dial by name and many more for real estate agents to work anytime, anywhere using mobile device as office.
Get A Free Quote
Implementing a single phone system is one of the smartest things that your company can do, especially as you grow and expand into new locations. With one multiple office business phone system for all office locations, your company can run smoothly, improve the customer experience, and enjoy an affordable, secure and dependable service options.