VOIP Phone System for Dental Office, Chiropractor Practice and Health Services
Leverage Your Practice with Cebod Telecom's Outstanding Managed VOIP Phone Service
Offices pertaining to family practice, dentistry, chiropractic clinics and other facilities offering healthcare services, can be optimized through the incorporation of a state of the art Business Phone System.  Select VoIP that permits you to transfer calls between phones or dental clinics. Never miss a call, and set a programmable auto attendant, record calls, and so much more.
You focus on taking care of patients oral health while we manage your VOIP Phone System for office.
Earn more, save more and grow your dental practice
Upgrade your distinguished Dental practice using Cebod Telecom's  reliable, flexible, scalable and affordable Managed VOIP Phone Service.
Choosing the outstanding phone service for office from Cebod Telecom does not require signing any long-term contracts.
Affordable plans and pricing for a perfect office phone service to meet every medical clinic need.

No expensive phone system to purchase
Easy Call Management
Modern Phone System can integrate with customer relationship management (CRM) programming so that when patients call your practice, their history, appointments, notes, and billing data appear on the assistant's screen.
Receptionist can easily and effectively forward, route or transfer phone calls even between multiple offices.
Time based routing can be used to transfer calls to a specific medical office or a phone number at a predetermined time.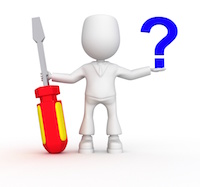 Easy Maintenance
No hardware needed and the entire system is skillfully managed 24/7 by Cebod Telecom team.
Easy to make changes- Adding users extensions, recording messages, call transfer, setting up voicemail can be accomplished in a few minutes by simply logging into the customer portal.
Use time based routing for after hours to direct the patient to the right person.
Free automatic system upgrades.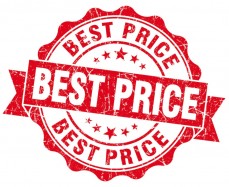 Easy on Pocket
Cut monthly telecom expenses by up to 80%.
Unlimited US & Canada calling.
Easily manage multiple medical offices under one account and one invoice.
Unlimited Extensions – No per user charge.
Keep your Existing Phone Number, Instant Activation, Get Pre-Configured Phones
Call us today for a free demo – No Strings Attached
Several types of phones available to choose from including, slim phones, regular phones, and phones with headset communication. Move to the phone system best suited for every medical or dental practice.
Streamline your Office with VOIP Phone Service
Dental Office VOIP Phone System Faqs
What is time based routing?
Business Hours/ After Hours –This feature allows the dental assistant to route incomings calls based on the time/day of the week. For example, during business hours calls are routed to the dental office, and after hours to voicemail, personal cell phone or hone number. Similarly, calls will be directed to dental office A on Monday /Wednesday and to dental office B on Thursday/Friday.
How is VoIP voice quality as compared to traditional telephone?
Cebod Telecom VOIP phone service voice quality is crystal clear. In most cases, quality depends upon the VOIP service and bandwidth of Internet connection.
Can I keep same dental office phone number and use VoIP?
Yes, you can keep the same phone numbers and use VOIP phone service. Once the phone number is ported in, then you can call/receive phone calls and fax using VOIP.
How much does VOIP phone service for dental office cost?
The cost of VOIP phone system for dental office is related to number of phone lines purchased. We charge for every phone line purchased, irrespective of the number of users on each line. This sets us apart from our competitors who charge extra for every user or extension. Check plans and pricing for more information.
What is hunt groups?
This function allows you to hunt for a specific doctor or next available staff personal by routing incoming calls. For example, when a patient calls your dental office, if the phone line is busy, then the call is automatically transferred (rollover) to the next staff member. There are several other VOIP features which makes your dental office work seamlessly without paying any extra dime.